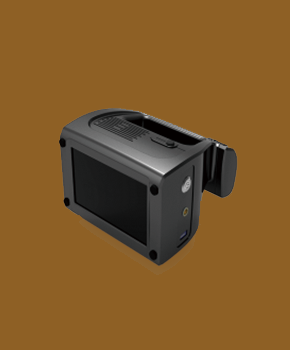 MSCAN-Plus
─

MSCAN-Plus는 전통적인 사진측정법을 컴퓨터와 결합하여, 기계 하나로만 3D 측정의 전 과정을 실현한다.

MSCAN-Plus는 계산과 디스플레이를 통합하여 데이터 수집 프로세스를 크게 단순화한다.
실시간 지도의 혜택을 받는 실종과 잘못된 슈팅을 금지하는 것이 가장 큰 의미다.
MSCAN-Plus 무선 작업은 광범위한 측정을 효율적으로 수행하기 위해 PC로부터 자유로워진다.

MSCAN-plus는 핸드헬드 3D 스캐너와 협력하여 대용량에서 체적 정확도를 크게 향상시킨다.


Tech Specs
| Type | MSCAN-plus |
| --- | --- |
| Volumetric accuracy | 0.025mm/m |
| camera | Industrial camera and lens(not DSLR) |
| Weight | 1kg |
| Obtain mark point position | Real-time calculate and display individually |
| screen | Touchscreen |
High-precision data
MSCAN-Plus can directly calculate high precision 3D data by shooting to fit plane, inspect deformation,
measure axial distance and hole position, etc.

Wireless measurement
Get free from PC, unlimited measurement distance, truly deliver free & wide range measurement

Real-time calculation& feedback
MSCAN-Plus equip with Arithmetic Unit for real-time calculation. It supports real time data quality feedback by
voice reminding to prohibit missing and wrong shooting.

Stand-alone 3D measurement
MSCAN-Plus with built-in PC to realize calculation, it can work without electricity or signal.operates high accuracy scanning
for large volume without extra device.



Operate by touch screen
Operate by touch screen, real-time guidance, deliver single-machine measurement,greatly improve 3D measurement efficiency.

Wireless transmission smoothly
The marker points position data can be transmitted to PC through WIFI for 3d scanning. MSCAN-Plus can work even in the rural areas.

Long battery life Support long-term measurement in the field
The dual battery helps the MSCAN-Plus to measure with another battery when one of the batteries is exhausted.The battery life
of a single battery is up to 3 hours, and field work is no longer a problem.

upgraded Reference bars
Hidden marker point can be protected from external environment (such as dirt, abrasion, etc.)
to ensure the stability of the Reference bars.