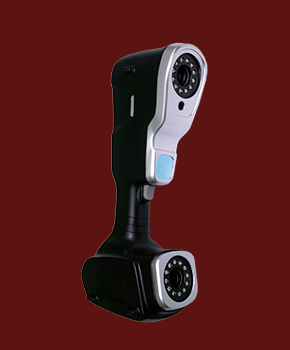 AXE-G7 3D scanner

─

AXE는 일반 핸드헬드 3D 스캐너의 전체 특성과 기능을 결합한 것이다.
가장 큰 돌파구는 대량 생산의 측정 방식을 뒤집는 것이다.
AXE는 추가 장치 없이 대용량 스캔을 수행한다.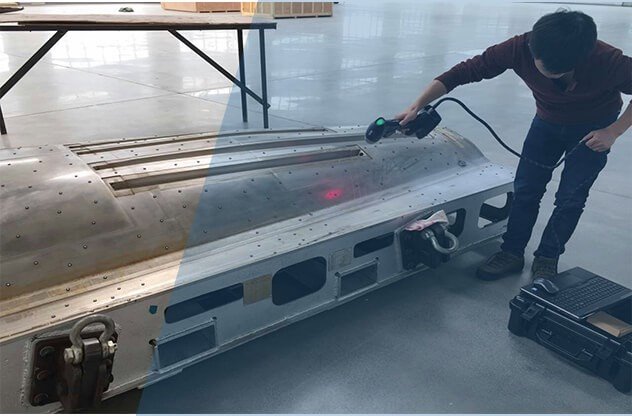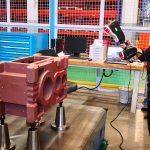 Tech Specs
Type

AXE-G7

Light source

7 red laser crosses +1 single laser,total 15 laser

Scan the deep hole

Suppot

Measurement rate

480,000 measures/s

Laser class

Ⅱ(eye-safe)

Resolution

0.1mm

Accuracy

(300mm ball stick)

Up to 0.02mm

Volumetric accuracy

(without extra device)

0.02mm+0.035mm/m

Scan area

420mm×380mm

Stand-off distance

450mm

Depth of field

500mm

Output formats

. ply、.xyz、.dae、.fbx、.ma、.obj、.asc、.stl or customized

Work temperature

-10°C~40℃

Interface mode

Gigabit Lan
How extreme volumetric accuracy come out?
Comparison







How to enhance 3d measuring efficiency
Time and cost is essentially important in industrial 3D measurement.
The big strength of AXE is based on efficiency boost.







Why is AXE time- saving?
AXE 3D scanner only requires half quantity of stickers than normal handheld 3d scanner,furthermore, the time is cut a lot to deal with stickers when scanning large workpiece.







Wider Scan Area, Faster Measuring
Double scan area much faster to acquire 3d scanning data.







Easy-Carrying, Light Travel